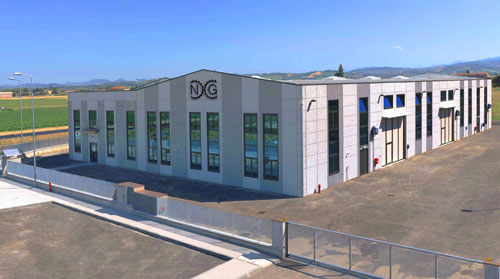 The company came into being at the beginning of the century and its core business of making machines for the food industry in general (with particular emphasis on the tomato and fruit canning industry) has been handed down from father to son.
The GHIZZONI name is always at the top of the list of the leading and most esteemed manufacturers in this sector thanks to all the experience it has acquired after many years in the business together with its constant operating tenacity. As a small industry it provides a prompt, and most accurate, assistance directly through the staff in charge. And with these tools Ghizzoni has managed to create its very own market space over the years on the Domestic, European and International markets. By concentrating its efforts on these new and constant market inputs that today Ghizzoni with the dynamic group Navatta, today more than ever, is able to offer its customers an even more diversified and complete service - starting from the feasibility study and the project followed by the construction, installation and, lastly, the start-up of the machine (including training the machine operators).Besides the great experience acquired in processing tomatoes (producing concentrate, ketchup, sauces, ...) and fruit (producing marmalades, jams, purees, juices...) today Ghizzoni offers its Customers an excellent service in the processing of meat, cheese and derivatives and industrial cooking for preparing recipes and ready-made meals.It can also be said that because of the experience acquired over the years by our staff the Company guarantees a global service of construction and overhauling of the pressure equipment in compliance with existing rules.
The facility, located in one of the most important areas for the sector, is only 15 km from Parma and has an operating area covering 5,000 square metres, 2,700 of which used for production with cutting-edge equipment.
The company organisation consists of approximately 55 collaborators, each allotted their own specific area (sales, technical, production, administration and customer assistance services).
The company's continuous evolution, aimed at providing an increasingly efficient service, has in no way undermined the company's natural operating flexibility: to the contrary, it is able to provide solutions that are even more targeted to meet specific requirements. And it is with all these components (brand synonymous with Guarantee and refreshed, competent and qualified personnel) that the company is looking towards the future in order to offer old and new customers alike a reliable service as never before.